The Carolina Summer Music Festival 2012


Debussy and Friends : a 150th Birthday Concert


Jon Kuhn Studio Gallery
701 Liberty Street, Winston-Salem
Wednesday, August 22, 2012
7:30 p.m.

Tickets: $25 general admission

To celebrate Claude Debussy's 150th birthday, pianist Dmitri Shteinberg playing the beautiful Kuhn-Bösendorfer, and flutist Elizabeth Ransom perform some of his most beautiful Impressionistic works.
Program
"Minstrels" and "Le Dance du Puck" from Preludes, Book I (1909-1910)
"Feux d'artifice" from Preludes, Book II (1912-1913)
"Poissons d'or" from Images, Set II (1907)
L'Isle Joyeuse (1904)
Masques (1904)
Syrinx for solo flute (1913)
Additional works TBA

Performers:

Read More About . . .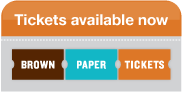 The Carolina Summer Music Festival gratefully acknowledges the generous financial support of its sponsors as well as the financial and professional support received from the following organizations:
Find Out More About Our Sponsors
Old Salem Museum and Gardens
Arts Council of Winston-Salem and Forsyth County
Piedmont Music Center | Salem Senior Housing, Inc.
Mary Duke Biddle Foundation | Kilpatrick Townsend